Action failed. Please refresh the page and retry.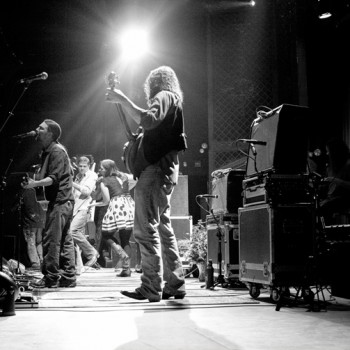 Cornmeal Signed, Limited 11×14 Black & White Print – Ogden Theater, March 3, 2012
$40
Prints For A Cause – Signed, Limited Cornmeal 11×14 Black & White Print – Ogden Theater, March 3, 2012, benefiting Conscious Alliance
Out of stock
Product Description
Signed limited print from Cornmeal's March 3, 2012 performance at Ogden Theater in Denver, CO on their co-headlining tour with Hot Buttered Rum. Signed by all members of Cornmeal. Print proceeds benefit Consious Alliance.
Conscious Alliance is a Boulder, Colorado based national 501(c)(3) nonprofit organization committed to the distribution of much-needed food to impoverished communities across the United States. Operating through ongoing, grassroots food collection and hunger awareness programs throughout the U.S.—mostly by organizing food drives at concerts and music events—donations to Conscious Alliance benefit America's local food pantries and economically isolated Native American reservations. In 2010, Conscious Alliance expanded its focus to include not only emergency food relief, but social development work on reservations as well, with several projects directed toward Native American youth that are intended to help the younger generation develop and uphold a strong relationship to their community and culture.
Order deadline: Wednesday, April 4, 2012
Please allow 4-6 weeks for delivery
Additional Information
| | |
| --- | --- |
| Print Size | 11×14" |
| Print Orientation | Landscape |
| Print Type | Black & White |
| Print Edition | Signed, Limited |
| Band | Cornmeal |
| Location | Ogden Theater, Denver, Colorado |
| Photographer | Mitch Kline – www.mitchkline.com |
| Cause | Consious Alliance – www.consciousalliance.org |